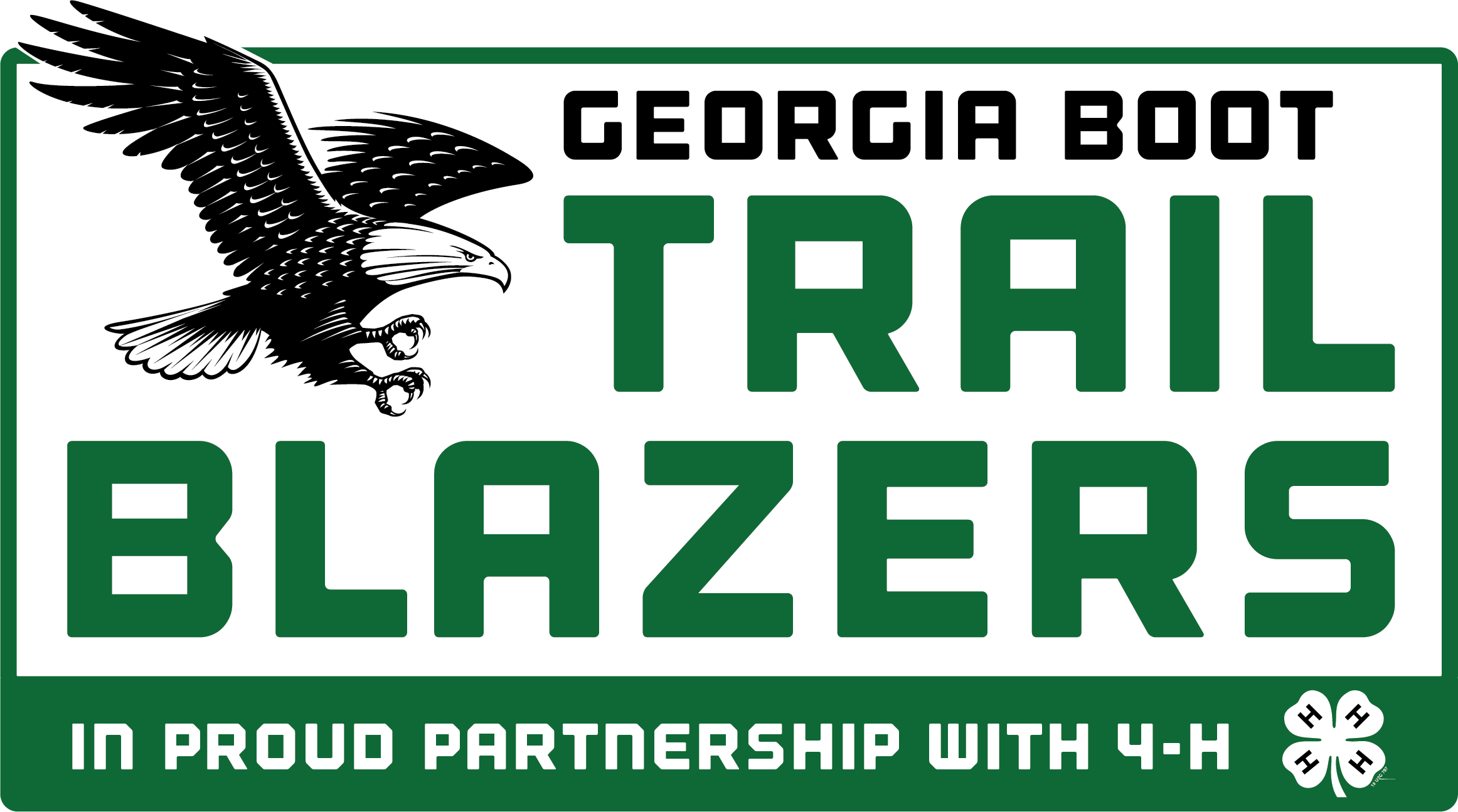 CALLING ALL 4-H'ers!
We're looking for 4-H'ers who want to share their 2023 project journey with the Georgia Boot audience. Trailblazers will be required to provide Georgia Boot with photos and progress updates throughout various project stages to be used on Georgia Boot's social media channels, email, and website. Four winners will receive a prize package valued at $500. The package consists of a free pair of Georgia Boots (up to $200), a $200 gift card to a local farm & ranch or hardware store of their choosing, and Trailblazers merchandise.
Interested in being a Georgia Boot Trailblazer? Simply fill out the form below and attach a picture of a current or past 4-H activity by February 24th, 2023. We will contact the winners by March 21, 2023 via email.
Requirements:

Must be a 4-H member between the ages of 12 and 18. Members under the age of 18 will require parental consent to participate. Click here for full Terms & Conditions.
* indicates required field