Georgia Boot is a proud partner of National 4-H Council. We believe every kid deserves an equal opportunity to succeed and become #GeorgiaBootStrong. An experience in 4-H inspires youth with the grit, respect and responsibility they'll need for life, and Georgia Boot is proud to help make these experiences a reality.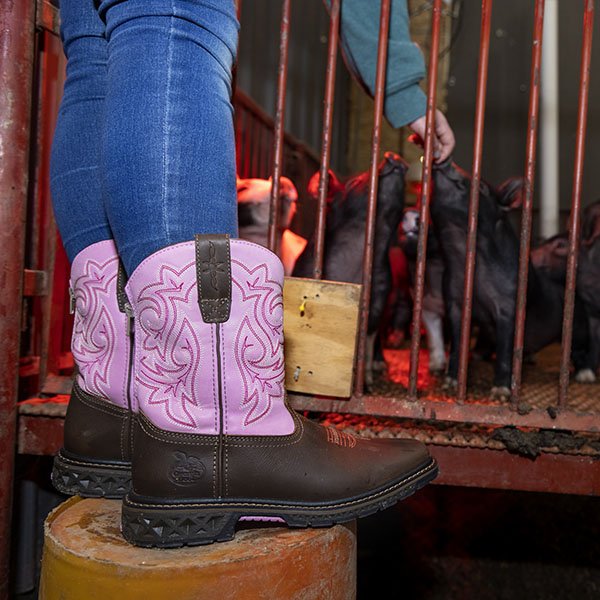 Boots shown: GB00411C | GB00411Y
4-H member tending to piglets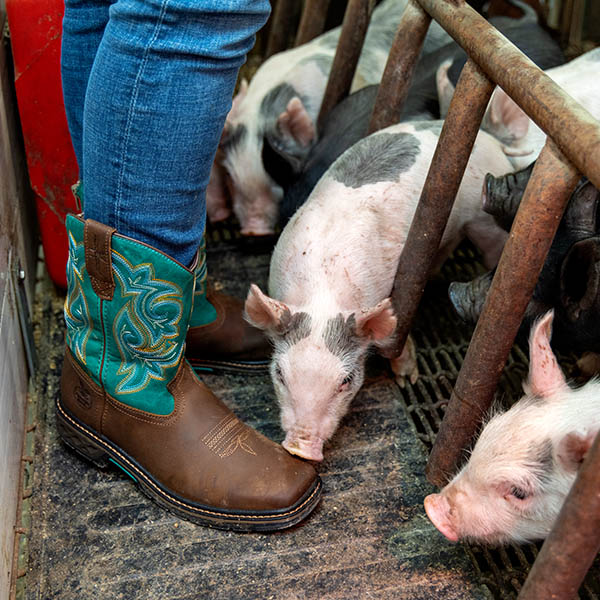 Boots shown: GB00410C | GB00410Y
Piglet sniffing a pair of Kids' Carbo-Tec LT Boots
Georgia Boot has committed to donating a minimum of $200,000 to National 4-H Council between September 1, 2020 and September 30, 2023. 4-H is the youth development organization of our nation's Cooperative Extension System and USDA. No endorsement by 4-H is implied or intended. Use of the 4-H name and emblem is authorized by USDA. To find out more, visit www.4-H.org.