Georgia Boot is proud to recognize five dedicated 4-H members as our 2022 Georgia Boot Trailblazers. The Georgia Boot Trailblazer contest provides an opportunity for 4-H members to share their project journey with the Georgia Boot audience. These standout 4-H members exhibited a passion for their projects and doing what they love. Follow along on Georgia Boot's social media channels, email, and website for updates on our 2022 Trailblazers!
Follow more Trailblazer news here: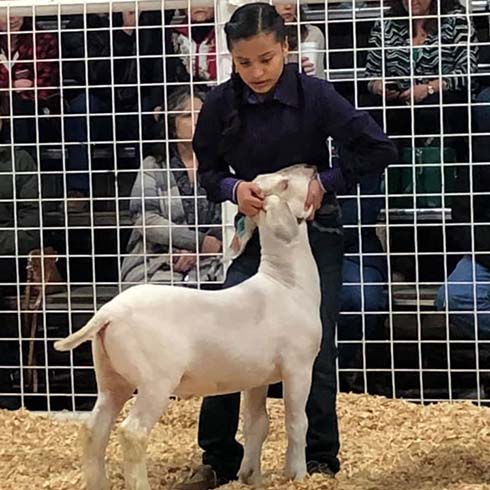 Alexandria (Texas)
Alexandria will be raising a goat and hopes to accomplish a placing at the San Antonio Livestock Exposition. Alexandria is a part of Bexar County 4- H (Helotes 4-H Unlimited) in Texas.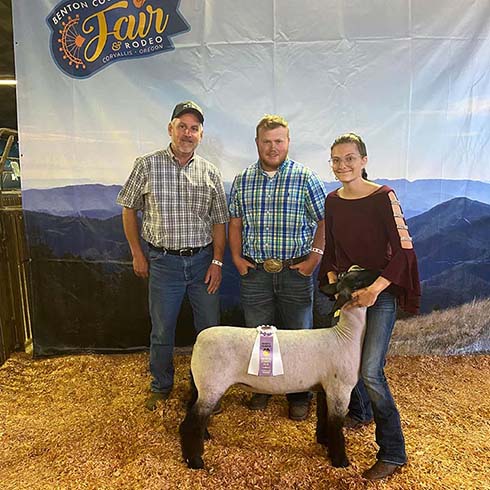 Chloe (Oregon)
Chloe H. usually works with sheep, but this year will be raising a market pig to sell for the first time. She hopes to learn how to raise pigs, judge their breed quality and successfully sell one of her two pigs at market this year. She is a part of the Benton County 4-H Peak Livestock Club in Oregon.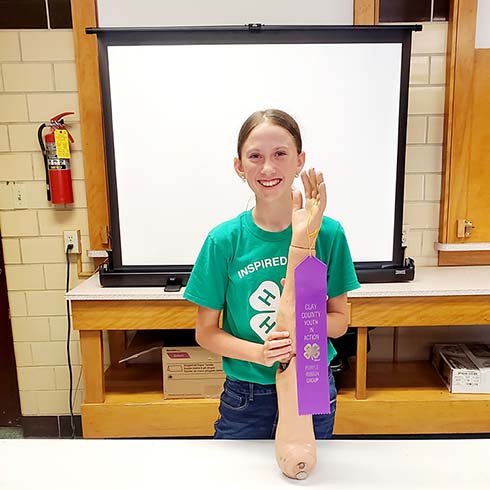 Chloe (South Dakota)
Chloe K. is learning how to sew, like her grandmother! She wants to show children in her area that sewing is a life skill. Her final project will be called "Becoming a Quilter". She is a part of the Clay County Flyers in South Dakota.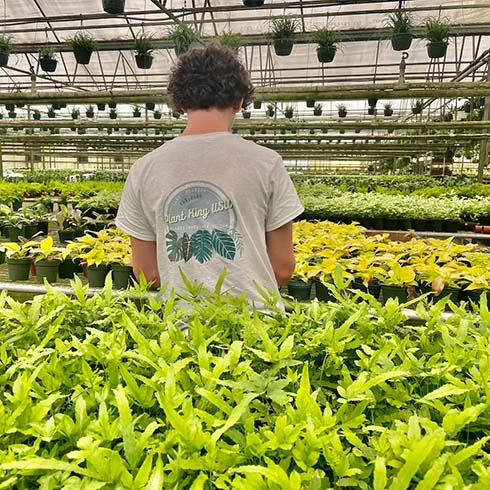 Taylor (Florida)
Taylor is growing his business, Plant King USA and hopes to hire a full-time student employee and also educate over 1,000 people in his community about horticulture and the opportunities it offers. He attends the Florida State Fair, Clay County Fair and the Greater Jacksonville Fair in Florida.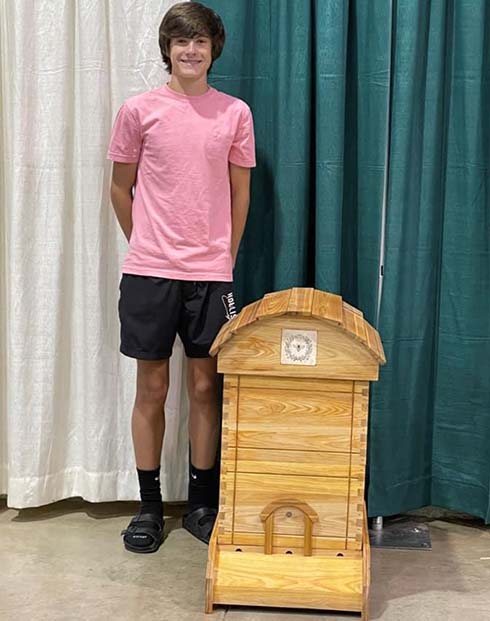 Layton (Ohio)
Layton, in addition to beef breeding and market projects, will be creating a table that reflects his love of fly fishing. The table will have a framed glass top and 3D trout swimming in a stream amongst some carved rocks below the glass tabletop. He is a part of the Minford Bees 4-H club in Ohio.